Improve your travel safety with Dual Dash Cameras…
You've been toying with the idea of getting a dashboard camera for your car so you can record the commute to and from work. 
That's a really smart idea…
Especially if you drive in a big city where the traffic is always bumper to bumper with aggressive drivers who are always on the verge of road rage.
Record Front & Rear Traffic for Extra Protection
Now is the perfect time to make this good investment because prices on the best selling dashcams have come down a lot since last year.
These days you can get a top dual camera kit with all the important extras for much less than you'd pay for a pair of expensive sunglasses.
What you get for under $100 is amazing.
We're going to show you the best dashcam under 100 dollars that are loaded with high-tech and cool features…
But before we dive in let's go over some of the advanced technical specifications these dashcams have that will make great upgrades to your car:
Dual cameras that can be mounted on both ends of your vehicle to record traffic from the front and rear while your driving.

FHD 1920x1080P/30fps video recording so you never miss a license plate.

GPS Logger to record precise GPS data just in case you need the proof.

IPS touch screen makes it much easier to navigate the software.

170° ultra-wide angle to avoid blind spots and improve your view.

Motion detection enables the camera to start recording when the car is parked.

Integrated G-sensor will auto-lock recorded video when collision detected.

WDR technology allows for the best night video while your pulling all-nighters.

Loop recording allows the old file to be replaced automatically and saves space.

Capacitor Power that uses your car's battery to avoid overheating on hot days.
And these are only a few of the best options our list of dual dashboard camera kits come with – there are plenty more benefits to compare below…
Best Dashcam Under 100 Dollars (Compare the Specifications on these Cameras)
Powpro Pcam PP-B60 FHD 1080P GPS Dual Cameras Car Dash Cam 2.31 inch 170° Wide Angle Dashboard Camera Recorder with G-Sensor
Dual cameras:They can help you watch and record the wonderful moment in car and all the events in front of the car. The front camera is with 1080P@30fps and the rotated rear one is 720P@30fps so you will never miss the view of both front of the car and in car.
High configration:Thanks to the NTK96655 chipset + OV9712 sensor + 6G lens+170 degree super wide angle lens + FHD 1920x1080P/30fps video recording + H.264 video compression technology + Rotated 270°rear Lens+1G DDR2 Memory Cache, this Powpro Dash Cam can capture any moment for you.
GPS built-in:It is built in GPS Logger to record precise GPS data into video file so you can accurately check vehicle location/speed/route on Google Maps through software inside the Powpro Dash Cam.
Motion Detection:When the motion detection is enabled, the camera starts recording,once the Dash Cam can detect the movement of the object. And the camera automatically enters the motion detection standby after the motion detection is finished.When the object is detected again, the camera function is started again. The recorded videos are saved and locked, which also never be covered by cycle video.
Loop Recording:The Dash Cam will cover the previous files even the storage is full, then you will not miss any important data. But emergency files of G-sensor can not be automatically overwritten(sudden event such as a car collision or a sudden turn). Set it and forget it.
SENDOW Mirror Dual Dash Camera 7 Inch 1080P IPS Touch Screen 170° Wide Angle Truck Rearview Dash Camera Vehicle Recorder, Car DVR with Parking Monitor WDR Loop Recording
7 INCH TOUCH SCREEN - Owing to 7'' IPS touch screen, Sendow Dash Camera makes it much easier to navigate and set the multi-function menu. With the high transparency silver mirror, you can get achromatic vision whether day or night, this feature greatly enhances night safe driving. Attn: Upgraded rearview cable lengthens out to 31.2 FT, long enough to install a pickup truck. Car charger cable length is 11.48 FT.
SUPER PERSPECTIVE - FHD 1080P 6G lens front camera with 170° ultra-wide angle (Avoid A-pillar blind spot, increase your travel safety) + IP65 waterproof 140° diagonal angle rear-view camera (Connect red line to reverse light to trigger guide line for safe parking, will automatically show full view parking image without pressing any button when the R gear engaged), which presents widest view with full coverage of 6 lanes ahead + oncoming vehicles from behind.
ONE-KEY SWITCH 5 VIEWS - Such large mirror screen can display single image with footage from one camera, or four picture-in-picture displays patterns from both cameras recorded simultaneously, with one-key switching five views, you can observe a panorama of the road and surroundings that caught.
PARKING MODE & G-SENSOR - Integrated G-sensor will auto-lock recorded video when collision detected, the videos that Sendow dash cam records will be a very important evidence to protect your interests. Turn on parking mode, then dash recorder will come to life and start recording, files are automatically marked and locked for safekeeping whenever an impact is detected.
EASY TO GET STARTED - Auto-activated to start recording when powered on. Simply fits over your existing rearview mirror and install the cable inside cabin of your vehicle and plug into car charger port (only supports 12V power supply, vehicles with 24 volt need additional buck converter). 12 months warranty service & professional technical team provides worry-free solutions via zoeysenteam@hotmail.com for 24/7.
TENNBOO FHD Mirror Car Dash Cam Front and Rear Dual Lens Dashboard Recorder,4.3" LCD Screen In Car Recording Video DVR G-Sensor,Parking Mode,Loop Recording Gold ,8GB TF Card Included
DUAL CAMERA RECORD SIMULTANEOUSLY :FHD front mirror camera+back facing camera,record front view and rear view simultaneously.Front view and rear view can be shown in 4 picture modes on 4.3 inch display
FULLY FUNTIONALITY: Automatic Recording ,Motion Detection , G-Sensor ,Parking Mode ,Loop Recording ,Night Vision,Multilingual Support.Comes with all features a regular dash cam has.
SIMPLE OPERATION:Automatically start and stop video recording with car ignition, clearly illustrated icons on top of each button for easy setting menu.All you need is just to plug the car charger into your car cigarette lighter.
COMPLETE CONFIGURATION: 1 x Car DVR Recorder,1 X Back Camera,1 x Car Charger,1 x Video Cable,2 x Rubber Rings,1 x User Manual.In addition,1 X 8G SD card.No need to buy anything else.
NOTE:30 days replacement or money back warranty service and professional customer service & technical support.Please feel free to contact us (yanyan3433@outlook.com)when you have any problems
Dash Cam, Dual Lens Car Dash Camera Recorder 1080P FHD 170° Wide Angle 4.3 Inch Front and Rear with Night vision, G-SENSOR, Loop Recording ,Parking Monitor and LCD Screen
EASY MOUNTING: Easily and securely mount to your windshield in seconds with the included suction cup or double-sided 3M pad. Even easier to remove if you don't want to leave it mounted after your drive - just unplug the power cable and instantly unclip the dash camera from the mount
DUAL SUPER HD RECORDING: Never miss a license plate in Super HD 1920x1080P at 30FPS for front camera and rear view camera - ultra wide 170-degree viewing angle captures more of the road around you - built-in 450mAh battery enables 15mins recording without power input - record in stunning Full HD 1080P at 30FPS with rear camera disconnected - features 4.3-inch scratch resistant LCD display screen with PiP display
LOOP RECORDING FEATURE. Set it and forget it. With loop recording enabled, users will have the option to record videos in loops of 3, 5, or 10minute video files. The camera will record these files one by one onto the SD card until it runs out of space. Then, the camera will start from the first files recorded, and delete the files from oldest to newest, one by one
WDR (WIDE DYNAMIC RANGE) / HDR Technology - WDR technology allows for the best night video. WDR is able to show a fully balanced exposure, with the ability to compensate light and dark spots of the frame in one shot
CAPACITOR POWER: Leveraging the battery power of your vehicle, resisting overheating up to 140 °F when the vehicle is left under a hot sun with the windshield is open. It's opposed to the internal battery power that is much higher temperature resistance and does not sharply degrade over time in function and durability.18-month warranty To Cover Any Dash Cam hardware Issues. Customer Service Team is standing by to assist you. 100% satisfaction guaranteed.
VICTONY Full HD 1080P Dual Lens Car Dash Camera with 4.3 Inch Screen, 170-degree Wide Angle Lens,Rearview Dash Cam Vehicle Recorder with G-Senor(8G SD Card Included) (Blue)
Front & Rear Dual Recording- Excellent 1080P resolution front camera with 170°wide angle lens+ weatherproof rear cam.When the camera is connected, the device can simultaneously record front and rear view videos.
Picture-in-picture display-The large mirror display screen can display a single image with footage from one camera, or picture-in-picture display from both camera as recorded simultaneously.Front view and rear view videos are displayed on the screen in a picture-in-picture appearance. One-button switch can toggle the display of the two views in either the full screen or the inset window respectively, or turn off the picture-in-picture display.
Gravity Sensor-The built-in gravity sensor will activate the camera in the case of a collision. Whenever an event is detected, the camera will automatically mark the current footage for safekeeping, and will not be overwritten in loop recording. Turn on the parking mode, the cam will come to life and start recording, files are automatically marked for safekeeping whenever an impact is detected.
Loop Recording-Loop recording allows old file to be replaced automatically with new files,Loop recording insures the SD card will never fill up and you will always capture the latest footage.
Easy memory management:Automatic seamless video recording in loop to use the storage efficiently, with the earliest unlocked video clips being overwritten when reaching the storage card's maximal capacity. (Erasing the oldest recorded videos that are not marked as important.)
TryAce T9P 4'' IPS Screen FHD 1080P Backup Camera Dash Cam Front and Rear Dual Channel with Rear View Reversing Camera
4" TOUCH BUTTON FOR EASE OF USE. Excellent FHD 1080P resolution front camera with 170 degree wide angle lens+ weatherproof rear cam.
AUTO DISPLAYING PARKING IMAGE: To help you park safely, D700 will automatically show the parking image in full view without pressing any button when the R gear is engaged.
DUAL-LENS REARVIEW MIRROR DASH CAM: TryAce T9P dash cam has two cameras and 7 inch rearview anti-dazzling mirror. The length of the rear camera extension cable is 19.5 feet and it can only be used in cars.
PICTURE-IN-PICTURE DISPLAY: The large mirror display screen can display a single image with footage from one camera, or picture-in-picture display from both camera as recorded simultaneously. One-button switch design, you can switch the view mode quickly from either full screen display of front /rear view or picture-in-picture display.
EASY INSTALLATION AND OPERATION: Simply fits over your existing rear view mirror and install the cable inside the cabin of the car and plug into the cigarette lighter. 18 MONTHS WARRANTY WITH FRIENDLY CUSTOMER SERVICE; 60 DAYS MONEY BACK; RESPONSE WITHIN 12 HOURS.If you have any issues about reception or service please feel free to contact us, We will try hard to solve your problems ASAP.
Dash Cam, OUMAX RV50HD-S Dual Lens Car Camera, SONY IMX323 EXMOR CMOS Image Sensor, 5.0 Inch HD Screen, Enhanced FHD1080P and Super Night Vision with 16G CLASS 10 Micro SD Included - Silver
DUAL-LENS CAMERAS DESIGN: The front camera has a whopping 140 degree viewing angle to ensure you have all angles covered to record. When connected to the backup lights, automatic backup monitoring will be triggered to show on the display screen at the same time of backing up the vehicle
SONY EXMOR CMOS IMAGE SENSOR: Enhanced Night Quality with the New Sony EXMOR Image Sensor. 20% larger than our previous flagship sensor to capture more light which improves clarity at night. Sharp Image Quality. Low Noise. The f/1.6 aperture Japanese 6-Element glass lens ensures no details are lost. The large aperture increases light reaching the image sensor, improving clarity at night.
PICTURE-IN-PICTURE DISPLAY: The Front view and rear view videos are displayed on the screen in a picture-in-picture appearance. One-button switch can toggle the display of the two views in either the full screen or the inset window respectively, or turn off the picture-in-picture display
AUTO BACKUP CAMERA: Waterproof rear-view license plate camera with extra long cable included - automatic backup camera featuring active visual guidelines when reverse is selected - full step by step installation guide available online
EXTRA FREE GIFT&US GUARANTY: Genuine original SANDISK16GB Class 10 Micro SD card for free and 12 months Warranty To Cover Any Issues : The 16GB Micro SD card in the package provides approximately about a total of 5 hours of super clear FHD 1080P front view video recording and 480P rear view video recording storage. We will replace your product with a new one for any defect or other non-satisfaction, or full refund will be issued for you. Your satisfaction is our Top Priority!
TryAce T9P Dual Dash Cam,FHD 1080P Rearview Mirror Backup Camera 4'' IPS Screen With G-Sensor,WDR,Loop Recording, Super Nights Vison Rear View Reverse Front and Rear Car Dash Camera
TOUCH BUTTON & GESTURE FEATURE: Anti-dazzling mirror will not disturb driving and IPS Touch Screen is more convenient to operate. Meanwhile it save much space due to the rear view mirror is strap over the original Mirror. Gesture feature allows you to turn on/off the screen and lock/unlock the video by waving your hands ensure safety driving.
PICTURE IN PICTURE MODE: Records automatically as soon as you start your vehicle. Picture-in-Picture feature allows you to choose either camera to show a larger on-screen image while the feed from the other is a much smaller image. You can also opt to have just one of the camera feeds visible.
LOW LIGHT LEVEL NIGHT VISION: The mirror dash cam, Low illumination image sensor plus F1.8 6 layer full glass lens and HDR (Hide Dynamic Range) capability clearly captures vivid images with accurate color even in low-light environments without using auxiliary lighting.
REARVIEW MIRROR BACKUP CAMERA: This Dash Cam is Full HD 1080P front mirror camera with 170 degree wide angle lens + 720P VGA 140 degree rear camera safe recording with full coverage for road ahead as well as oncoming traffic from behind. The mirror will automatically act as a back up camera and activated the parking guidlines when the R gear is engaged, which help you reverse and trailer, thus prevent tragic back-over accidents and ensure smooth docking of trailers.
G-SENSOR & PARKING MODE: It will automatically record hit-and-runs when your car bumped or moved as to the Gravity Sensor. Parking Mode automatically record when people or things come closer to your car from 4M/13FT away in front or automatically starts recording for 20 seconds when it detects an impact, Please hard wire it or connect it with an external battery on Parking mode. Full 18m Warranty, email replies within 24H, and 100% Satisfaction Guarantee.
Dash Cam, PEMENOL Car Dashboard Camera 2.31'' LCD FHD 1080P 170 Degree Ultra Wide Angle Dual Lens Car DVR Video Recorder with GPS Night Vision G-Sensor Loop Recording (CC3158K)
【FHD 1080P Resolution】1920*1080@30fps full HD super mini car dash camera, equipped with NTK96650 high speed processor, the dash camera provides the smoother, clearer and higher quality viewing in day and night; Support up to 32GB TF Card ( Card is Not Included).
【Wide Angle Lens】 Ultra 170°wide angle lens ( ideal angle to get images clear), 2.7 inch 16:9 LED display with 6 layers of glass, which can capture bright view even at night
【G-SENSOR & WDR Mode】F=1.8 large aperture is more light captured and better night vision than F2.0 and F2.4; When there is sudden collision, the dashboard camera will detect it to save and lock the recording automatically to prevent overwrittened situation.
【Loop Recording】 Record the video automatically with seamless loop; this car camera will overwrite the previous recording with the new one when the card memory is full, no worry about full memory recording.
【Compact Size】70mm x 78mm x 16mm, Super Mini size, compatibility for most automobiles such as roadster and sports car, SUV, crossover, etc and trucks and vans, etc.
Safety comes first.
Each of the dashcams under $100 was rated high by verified customers and selected for our list because of unique benefits that will give you an added feeling of security when you're on the road, day or night, rain or shine…
And, as described above in the product details, each kit has a dual camera setup to record the front and rear view of the traffic which will increase your comfort in crazy rush-hour traffic.
Getting dual dashcams is definitely a smart upgrade for your car, especially if you've already been considering a purchase for a while…
You may also be interested in this review on the best dash cams under $50 that seems to be popular with many of our visitors.
How to install a dual camera setup…
How to install a backup camera dash cam car rearview mirror DVR review - Read Video Transcript
Check out this two camera DVR system all built into this rearview mirror as a five inch LCD monitor view all the video recordings that you had recorded throughout the day and when you put your car in reverse you can see the backup cam right here on your rear-view mirror. any time you want to turn off the screen just tap the power button you utilize the whole rear view mirror and the best part is that it records the front of your car and the back of your car at the same time and even when the cars turned off it would still record around your car because it has a rechargeable built-in battery you'll be at the dinner table eating dinner. no polgár's up and all slide these are plastic a staircase a better table call this why are you asking Justin because you call somebody good jack he'll be he'll be at the dinner table eat dinner no phones goes up and all settings are classic a seared piece of dinner table I call this why are you asking Justin because you go up down but if you jack there's a really great device if you have a child that's starting to drive and you want to view their driving habits built into the rear view mirror has a five inch LCD screen. I have a G sensor so it can detect if your car's been hit and they'll start recording has a wide-angle viewing lens for your front and back camera a cyclo recording which when your SD card is full it actually will record over the old content it has instant replay so only thing have to do is hit a button and you give you all your recording and the camera records in HD you do have to buy the SD card separately I bought a Samsung 32 gig microSD card. I'll give me a roughly around two weeks worth of recording before it actually records over the old content so let's go ahead and open it up and show you how to install it so if you're interested in any of these items the SD card or the rear view mirror go ahead and click on the link in the video description below and before you install it you want to test it alright this is the item right here and it basically goes over your existing mirror just like that it is wider and bigger than your old mirror like so advisor does not get in the way over here it does hit it on the upper left-hand corner but looks like. I can go all the way up is like just like it does it does tap into it right here but it should be okay so here's the camera the Y view angle lens camera right here and has rubber pads to protect your existing mirro.r and here's the clips go ahead and remove this let's go ahead and remove the plastic off the camera lens and here's the speaker right here here's the micro SD card input here is your backup camera AV input and here's the USB input the powers on your mirror here's the reset pin hole if you have any kind of software errors go ahead and press that reset pin hole. I should hear that problem here's the buttons on the bottom all right here so this is the microphone so it does record audio this is the Oh pay button right here this is the menu button the power button and navigation up a navigation down all right. so here's the power adapter and here's the rubber bands that it comes with and to attach it only thing you have to do is put on this mounting rubber band right here and put on this one as well and then it goes right back like this and you stretch it around just like that and it's that easy to install with a power adapter right here and it plugs into the mirror this end and powers on using a cigarette lighter. port comes with instruction and a microfiber cloth and it comes with the screws and the padding let's go ahead and put that key card in and that goes in right here. don't go all the way all right so this one you want to plug in the backup camera right here you want to plug in the power right here you clever just pop right off our throw on the clip made a little space for the wires and now for the camera table you want to run it now across this way and then down the near the door alright so once you pop all these clips off right here with a couple of these clips off to get to the wiring I'm table right here alright so this is the back up camera right here. I got it installed and screwed in right into underneath I wrote my license plate and the hole I drilled the hole using a metal drill bit and a random wire straight into there now I did have to bend it down a little bit like that and then twist the camera and made sure okay if you twist. it all the way it'll be upside down so I had to twist this doors it was right tight up and right there is perfect actually and my wife puts our car and reverse this camera kick on and she see everything behind her [Music] – life right here – hello once you find the reverse lights which are right here and find the colors this is white and black and yellow and black all right so yellow and black is the positive on the reverse light and the white and black is the negative on the reverse light power cable is the red and black right here so. I take my red line which is the positive line and I connect that to the yellow and. I connect the black camera negative wire to the white and black so when I put the car in reverse the reverse camera will kick on let's let's go ahead and try and see if it works that's car in Reverse line takes one second so this is with a rearview mirror cyclist take a look at the mirror where every mirror I just installed it and let's go ahead and turn it on oh it was on the display would just off see how it's recording right now it records motion and also record that there's any kind of like vibration has a G sensor in there which is good so if you're parked in a parking lot so it hits your car it should record that so as you can see it's recording so if you don't want to see that little display and it's annoying to have that displayed while you're trying to utilize the rear-view mirror you can just turn off the display and it still records so now you can see your rear-view mirror and see behind you just fine and you can see right here it didn't interrupt the recording so it was still recording so that's how you turn off the display by tapping the power on and off turns on and off the display if we want to really turn up the whole system you have to hold it down and that's high No all right so right here is the recording icon right here the microphone is turned on here's your microSD card and that tells you that is there's one inside our rearview mirror so that's good and this blinking battery light right here indicated that is right now charging the battery in the rear view mirror and this is the time this is the backup camera and this is the dashcam let's go ahead and stop the recording hit the menu button and. I took down by hitting down arrow it turns off and on the microphone so let's go ahead and hit menu again and use all my recordings all right okay okay now start to play if you found this video informative give me a big thumbs up if you know anyone interested in this rear view mirror go ahead and click on the link in the video description below if you know anyone that may be interested in this video go ahead and click on the share button below and share it to them. and subscribe to Tampa tech for more how-to videos like this one thanks for watching
Trending Dash Camera Videos in the News (Protect Yourself)
At Best Dash Cameras, we research the b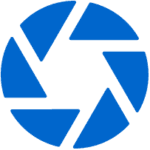 est deals on the top dash camera equipment under $100 so you can get your order delivered faster and without a lot of wasted time feeling stuck – reading through pages of technical documentation.
How we do our research?
Along with hours of research, we also leverage state of the art software that communicates directly with Amazon's data to helps us find the hidden gems with the top ratings, reviews, and customer satisfaction. Then we carefully address the questions most customers want answering in our review.
* Last updated on 2018-03-20 at 12:03.