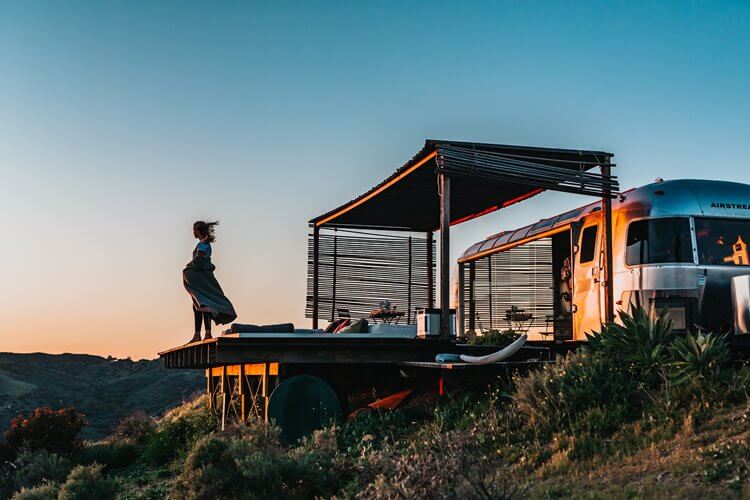 I spent 20 years living in Yuma, Arizona, where over 150,000 winter visitors gather every year in motorhome parks. Yup, I've seen my share of RV accidents on the road.
Look, I understand your challenges and know why you're searching for the best dash cam for RV living.
You found someone who totally agrees with your need.
Having a dash cam rolling isn't a luxury, it's a must-have, especially when you're pulling your POV behind your motorhome in rush hour traffic.
We know driving can get hectic real fast, and you never know when some bozo in a small car or motorcycle is going to come up along your blind spot and then cut in front of you.
Listen, I've seen it happen many times driving the frontage roads, especially in the foothills near all the RV parks.
Coming home from work one day, I actually saw a fistfight break out at a stop light with a guy in a pickup and another guy in an RV. I guess the guy in the motorhome didn't move fast enough when the light turned green so the guy in the pickup truck got mad and got violent.
That's when having a good DVR with a wide view lens comes in handy.
You may not be able to stop someone from cutting you off, but if you get it on video, then it's easier for you to explain what happened if there's an accident.
Video Record All Your Close Calls
Protecting yourself from other drivers isn't the only reason you want a dash cam for your motorhome.
How many times have you seen something happen on the road where you wished you had pictures or video?
Now instead of just telling the story, you can show them the video of what actually happened.
That's right – think about all the close calls that have happened out in the boondocks when animals ran out in front of your RV.
Or when someone's vehicle caught fire – or all the wrecks that took place right in front of you while you were driving.
You probably have a million stories to tell, but no video or pictures.
We put together a list of the 10 best dash cams for RV living to help you find a deal that works for you so you can start Vlogging your adventures…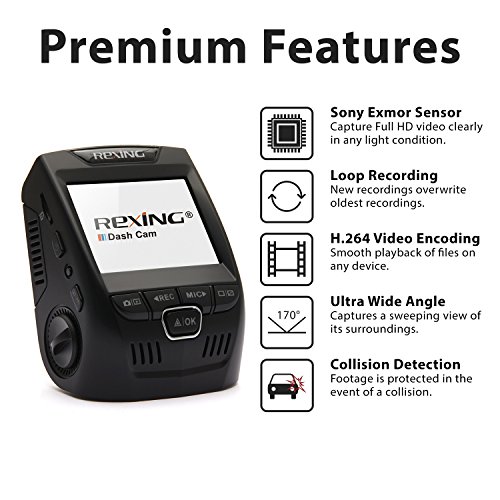 What you'll want in a good dash camera is pretty easy to find…
Wide view lens for capturing video to the left and right of the front of your rig.
Night vision for those all-nighters that happen when you're trying to stay on schedule.
Easy to use operation so you aren't fumbling with small buttons or controls.
Long battery life so you're not stretching power cables across your dash or tangling wires with your other accessories.
Large storage capacity for storing a lot of video on your long trips across the country.
High-quality gear with all the best features at the lowest price.
Don't worry, we'll list cameras with a variety of features, models, and prices so you can pick the best deal.
Why You need a Dashcam for Your RV
Why You Need a Dashcam for Your RV
I'm often asked what are some of my favorite tech gadgets for the RV, and I'm going to show you one today it's a dashcam, and I want to tell you why you need one now the dashcam I happen to use is called the windshield witness, and it fastens to the inside of the windshield with a little suction cup here now I'm not necessarily selling this brand this just happens to be the one I use I haven't tried any of the others I've had this one for several years now I'm extremely satisfied with it you can search Amazon or go online, and find any windshield camera that you like any dashcam, and you'll be will be fine I'm sure. But I want to tell you three reasons why you need to have a dashcam the first reason is to document your travels I can't tell you how many times we've driven down beautiful roads across North America, and said I wish we had wish we could just remember what this looks like, and as we as we watch the whole panorama playing out outside the windshield well it helps we've used it to go up, and down mountains, and travel by sea Shores, and I love having access to these high-quality high-definition videos that's the first reason number two is to document your behavior what do I mean by that well if you get in an accident don't you want to have a record if it wasn't your fault there was your fault that's your problem. But if it wasn't your fault you want to have a record one day we were driving down a road in Georgia a rural road in Georgia, and two trucks apparently we having a little road rage between them decided to pass on a two-lane road going down a hill right towards us we were able to get out of the way. But it was a close call, and I was glad I had it documented the third reason security we were broken into outside the St. Louis Missouri a few years ago, and I had the windshield witness camera on, and I documented the guy who broke in casing our vehicle not only that. But these record audio as well we could hear him and his accomplice as they were inside our RV ransacking it our dog was in there another dog not both our current dog. But our previous dog ty was in there, and we were real worried after we discovered theft that they may have harmed him they didn't we had the audio that showed they didn't I provided the audio, and the photograph of the guy casing the vehicle to the police, and I got to say I don't know whatever happened with that whether they ever caught him at least nobody told me. But I was glad that I had it documented. So there you go three reasons why there it's very easy to hook up the one I have, and most of them work the same they have a little drop-down screen that works real well on it. So you can actually see what you're looking at from the driver's seat or from the front of the vehicle it has a little SD card here this is the memory card that that records it all my camera, and many of them will record for as long as 12 hours, and that's really great because you can document the whole day's travel that way if you want at the end of 12 hours after the little memory card is filled the windshield camera the dashcam will then record over you can see how I have set mine up inside our RV it's all powered by a 12 volt adapter, and I've tried to hide the wires one of the nice things about this dashcam, and others on the market is that it is motion control in other words if you're sitting in a spot that's on, and nothing's happening it'll turn itself off. But as soon as it detects movement in front of the lens it'll turn on, and record that's a great security feature if you want to leave it on while you're away from your vehicle for a while make sure that nobody was too close or did anything that you don't want to discover down the road. So there you are why you need a dashcam you can follow the links at the description below here on this video, and you can see the one I got or just search Amazon for dashcams, and you'll have plenty to choose from they do us a favor if this video was helpful to you please click like also leave your comments your recommendations for other dash cams, and do me a big favor subscribe to our RV lifestyle Channel I'm Michael Allen.
Best Dash Cam For RV 

(Click on the one you like!)
Bestseller No. 1
YI 2.7" Screen Full HD 1080P60 165 Wide Angle Dashboard Camera, Car DVR Vehicle Dash Cam with G-Sensor, WDR, Loop Recording, Grey
The ADAS (Advanced Driver Assistance Systems) - the most advanced and optimized visual recognition algorithms ensure safe driving by providing real time Lane Departure
Emergency recording feature - Enabled by G-sensor technology, the camera automatically saves footage in the events leading up to a collision and immediately after
High Definition Image and First-class Night vision - 1920x1080p 60fps high speed video recording captures fast moving scenes and creates high resolution images in high speed.
Features 165 ultra wide-angle to reduce blind spots and obtain full 3 lane coverage. F1.8 apertures (the largest in the industry) and 3.0mx3.0m high sensitivity image sensors guarantee excellent night vision
Built - in 2.7" TFT LCD widescreen and intuitive YI Dash Cam App - The interface features large buttons and user-friendly icons for quick recognition and intuitive operation
Bestseller No. 2
AUKEY Dash Cam, Dashboard Camera Recorder with Full HD 1080P, 6-Lane 170° Wide Angle Lens, 2" LCD and Night Vision
Clear Video Capture: The DR01 backs you up in any road incident. Sony Exmor Sensor captures super-sharp 1080p video (and optional in-car audio) with 170° field of view and also performs well for nighttime driving
Emergency Recording & Loop Recording: Emergency Recording automatically captures unexpected driving incidents and protects the recordings. Loop Recording allows continuous use by writing over old, unneeded footage.
Extreme Temperature Operation: Powered by the included dual-port USB car charger and internal supercapacitor. The supercapacitor has greater heat & cold endurance and longer lifetime than standard battery technology
Easy Mounting: Easily and securely mount to your windshield in seconds with the included suction cup or double-sided 3M pad
Package Contents: AUKEY DR01 Dashboard Camera, Dual-Port USB Car Charger, USB Mini-B Power Cable (4m/4.37yd), Sticker Mount, Three 3M Stickers, Six Cable Clips, User Manual, 45-Day Money Back Guarantee and 24-Month Warranty Card
Bestseller No. 3
AKASO Dash Cam FHD 1080P 3 Inch Screen Dash Camera 170 Wide Angle Car Camera with G-Sensor, Parking Monitor, WDR, Loop Recording, Night Vision
Clear License Plate Recording: This dash cam with full HD 1920x1080P video, 30 FPS captures richer and clearer driving details to help you record unexpected.
Parking Monitor and Motion Detection: Activated by G-sensor, the dash camera locks emergency video, When the accidental collision or someone intends to hurt your car.
Easy to Install: Suction cup mount installed on the windshield and connected to the cigarette lighter, the car camera will record automatically. 3.0" LCD screen for instant playback and menu selection.
WDR for clearer Video: Wide dynamic balance technology of the dashboard camera balance the brightness of the driving environment effectively, to reduce the overexposure for a clearer video.
What You Get: AKASO C200 dash cam, car charger adapter, USB data Cable, Suction Cup, Hardwire Kit ,Five Cable Clips, User Manual, 12-month warranty. Micro SD card not included, 32GB Samsung or SanDisk class 10 SD card recommended. The USB cable in the package is only used to transfer data and cannot be used to charge the camera. Please use the adapter in the package to power the dashboard camera.
Bestseller No. 4
AUKEY Dash Cam, Dashboard Camera Recorder with Full HD 1080P, 6-Lane 170° Wide Angle Lens, 2" LCD and Night Vision
Low-profile 'stealth' dash cam sits unnoticed behind your rear view mirror, ready to back you up in the event of any incident on the road. Sony Exmor Sensor captures everything in super-sharp full 1080p resolution with super-wide 170° field of view and maintains strong performance in low-light conditions for nighttime driving. Captures video (with optional in-car audio) and stills
Emergency Recording Mode, activated by built-in gravity sensor, automatically captures unexpected driving incidents and protects them against being overwritten. Time-Lapse Recording creates a time-lapse video of your journey. Connect to the AUKEY GM-32 GPS Antenna (available separately) to embed precise location & speed data for fascinating trip tracking on free third-party software and greater protection
Easily and securely mount to your windshield in seconds with the included double-sided 3M pads. Even easier to remove if you don't want to leave it mounted after your drive - just unplug the power cable and instantly unclip the dash cam from the mount
Powered by your standard car 12/24V socket via the included dual-port USB car charger (with spare port to charge your phone) and internal supercapacitor. Automatically powers on and starts recording when you start your car and stops when you switch off the engine. The supercapacitor withstands extreme heat & cold better than standard battery technology and has a far longer operational lifetime
Package Contents: AUKEY DR02 Dashboard Camera, Dual-Port USB Car Charger, USB Mini-B Power Cable (4m/4.37yd), Sticker Mount, Two 3M Stickers, Six Cable Clips, User Manual, 45-Day Money Back Guarantee and 24-Month Warranty Card
Bestseller No. 5
JEEMAK 4" IPS Dual Lens Car Dash Cam FHD 1080P Dashboard Camera 170 degree Wide Angle In Car Vehicle Driving DVR Recorder with G-Sensor Parking Monitor WDR Loop Recording Night Vision
Front and Rear Dual Lens + 170°Wide-Angle Lens JEEMAK dash camera has 170° front camera and 130°rear camera,monitoring the roads ahead and behind the car simultaneously.Novatek 96655 chipset and Sony IMX323 lens sensor provide high-quality videos beyond your expectation.
4" HD IPS Screen + FHD1080P High Resolution Recording 1920*1080/30fps of front dashboard camera and 720*480 of rear camera guarantee full HD video quality.The IPS screen provides a wide range of viewing angles.You can also preview the road clearly whether view the screen from the front or from the side.
Auto Recording + 24 Hours Parking Monitor When the car engine starts,the camera will automatically power on and start recording,save files and power off when the engine stops.The car camera can also standby after parking.When shocking is detected,the camera will turn on and take a 30 seconds video automatically.
Gravity Sensor + Loop Recording Advanced G-Sensor:Automatically set off and lock the current video to distinguish responsibility when the car takes collision. It would be a independent witness to avoid unnecessary disputes.Loop Recording:Automatically overwrite the previous recordings with new files except locked files when the memory card is full.
Easy to Install Both cameras can display and record continuously. Connect the red wire from the rear camera to the reversing light lamp, when the car was in reverse, the image of rear camera will automatically switch over the full screen on front camera, and the screen has the reversing lines on the big screen, it is convenient to reverse a car.We guarantee 45 days money back and 12-month warranty and professional after-sale service within 24 hours.
Bestseller No. 6
Dash Cam, Camera for Cars with Full HD 1080P 170 Degree Super Wide Angle Cameras, 3.0" TFT Display, G-Sensor, WDR, Loop Recording
ULTRA HD RESOLUTION-Recording HD1920X1080P video at 30 fps with advanced G-sensor, 170 degree wide-angle lens gives you the capture 6 lanes of traffic, delivers stunning image quality day and night, clear video evidence potentially critical in an insurance claim, making your life easier and safer.
EMERGENCY ACCIDENT LOCK-Triggered by G-sensor, the dashboard camera will automatically lock videos of unexpected incidents, which can help to address accident and distinguish responsibility.
LOOP RECORDING-With loop recording, The current video will cover the previous files even the storage is full, then you will not miss any important data. motion detection, parking monitor, timestamp, instant playback, bring you a safe driving experience.
SUPER NIGHT VISION-Wide Dynamic Range auto-adjusts for light conditions to delivers stunning image quality day and night, clear video evidence potentially critical in an insurance claim, making your life easier and safer.
DURABLE & EASY TO SETUP-Designed with superior chipset, the car dvr recorder has stable performance.plug in the included car charger and connect the dash camera via the USB cable to location the device, records automatically during vehicle ignition
Bestseller No. 7
Dash Cam, Mokcoo 1080P Full HD 3.0" LCD Car Camera Video Recorder 170° Wide Angle Dashboard DVR Camcorder Built-in G-Sensor WDR Night Vision Loop Recording & Motion Detection
【FHD 1080P Resolution】This dash cam record Full HD 1920X1080P at 30 fps video, supporting insurance claims to prove an incident, preventing disputes.
【170°Wide Angle Lens】 With 170 degree high resolution wide angle lens, and 3 inch LCD display screen,better light transmission, records crystal clear video.
【5 Powerful Functions】This dash cam comes with these functions: G-sensor, motion detection, parking monitoring, loop recording, WDR. Its multifunctional feature brings you a wonderful and safe driving experience.
【Easy installation】Perfect package with all accessories in good condition. Excellent design of the dash cam comes with unique hidden installation mount, tightly mounted to the windshield, minimized the affect on driving view.
【Service & Guarantee 】The CE, FCC, RoHS certificated dash cam, 12 months guarantee, with a qualified after-sale service team, 7 days/ 24 hours for serving you. We take customers' satisfaction as our best reward. It is recommended to use a Micro SD card class 10 no more than 32GB (not included).
Bestseller No. 8
Car Dash Cam, coolsun 2.4" LCD FHD 1080p 160 Degree Wide Angle Dashboard Car Camera Recorder with Night Vision,WDR, Loop Recording
Capture Every Detail: Advanced CMOS sensor enables dash cam recording at 30fps. Wide Dynamic Range Technology auto-adjusts for light conditions to deliver perfectly exposed full HD 1080p footage.
Expansive View : 160 Degree Ultra Wide Angel and 6-layer glass lens elements opens up to capture a full view of the road, not just the car in front of you.
Extreme Temperature Resistance: Operating temperature from -10°F to 170°F, the dash camera is ready to record in any climate. Features a 185°F storage temperature, allowing you to leave it mounted without fear of overheating.
Automatic Seamless Recording: Loop recording overwrites the oldest footage with the newest upon filling a card to capacity without manual intervention. Supports high-endurance micro SD memory cards up to 32GB in memory size (not included).
Easy Setup: Easy installation with a lockable suction cup mount, 360° Rotating. Plug in the included car charger and connect the dash camera via the Mini USB cable to power on and instantly start capturing footage.
Bestseller No. 9
Dual Dash Cam Full Hd 1080P Car Dvr 2.7 Inch 170°Wide Angle Dashboard Camera Recorder With Rear View Camera Night Vision
【FHD car camera video】Best video quality of all front and rear dash cams. Sturdy build with an elegant and stealthy all-black casing.
【Simple battery powered parking mode】 with IR LEDs illuminating the passenger cabin at night. Excellent for taxi or uber drivers. Great rear video day and night. Supports time-lapse and motion detection parking mode
【Impact Sensor】Dashcams detect accidents, then automatically save footage starting from several minutes before impact, can also automatically turn on when an impact is detected, even if the dashcam was off, which comes in handy when parked.
【Front 170 °and 140° backup camera for cars】dual lens dash cams can record video from two lenses(or channels) at the same time,it means that you get video both of what other cars on the road in front of you are doing,as well as either what the occupants of your vehicle are doing,or what is going on behind your vehicle .
【Loop recording】This SIV dash cams is typically placed in your front windshield to not only record footage from in front of your vehicle while you drive,but also record behind the vehicle as well. the process of recording will never end, but after the memory card is full, the dash cam system will automatically delete the previous video and start to record anew video.
Bestseller No. 10
Dash Cam, Lstiaq Full HD 1080P Dashboard Camera for Cars Car Dash Cam Car Camera Driving Recorder Mini 170° Angle with Super Night Vision G-Sensor Loop Recording (Black)
【1080P HD Video】Uses 6 layers sharp lenses,the dash cam captures 1080P footage,delivers stunning image quality day and night.170° wide angle able to capture the entire road ahead, your own independent witness, protect you from fake accident
High-resolution wide Angle lens: 170° wide angle able to capture the entire road ahead, your own independent witness, clear video evidence potentially critical in an insurance claim, making your life easier and safer.
【G-Sensor and Motion Detection】Emergence lock & auto motion detection, while having a collision, sudden brakes and other emergencies, the system will automatically lock the files thus saving important video files.
Loop Recording: This function aims to free your worry about getting your SD card full. You can set 1 min/3 min/5 min as the length of each video. When "loop recording" is activated, newest videos will automatically overwrite oldest videos.
EASY "Plug & Play" INSTALLATION :Simply mount it to windshield, connect the power cable, the car camcorder will automatically record whilst driving.. Multiple user interface languages Supported: English,French, Spanish, German, Italian, Russian, Japanese.
Easy to Setup in Your Motorhome
We covered most of the best dash cams in our list so you don't have to waste your time screening through 1000s of reviews on 100s of cameras.
And the best part about owning a dash cam is they're pretty easy to use.
Listen, if you can operate a radar detector or GPS, then you can handle a dash cam.
So whether you're looking for the best dash cam for RV living just to be on the safe side.
Or, if you want to record the road just in case something exciting happens in front of your motorhome, no problem.
Look, no matter what your reason is for wanting to install a dash cam in your RV, this list should help you find the right gear and deal.
Also, please make sure you don't forget to order enough microSD memory cards…
Dash Cams for Other Vehicles
Do you have more vehicles that need a dash cam?
We've found the best dash cameras in every price range that work well with motorcycles, trucks, cars and off-road vehicles.
Thanks for visiting Best Dash Cameras. We hope you found the best dash cam for RV living so you can share fantastic road adventure stories…
* Last updated on 2018-07-17 at 00:13.