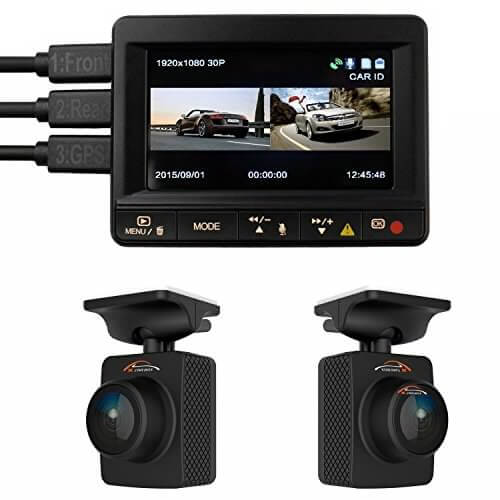 K1S TWOBIU Dual Lens Dash Cam
Premium dual dash cams for watching and recording from the front and back while you drive.
Perfect for anyone who wants to feel safe in crowded traffic, especially when you're surrounded on all side by hundreds of bad drivers pulling in and out of lanes while texting and talking on cell phones.
Anything can happen on the road…
We know how you feel. It's a crowded world and you don't know when having a dashcam will come in handy on the road. OMG, driving to work can unexpectedly turn into a life-changing event worth remembering every second and detail.
A crazy situation can take place directly in front of your eyes and you'll be lucky to be there and record the moment with your dual car dashcam!
This is why you want this dash cam, right?
Now let's check out the K1S TWOBIU you found…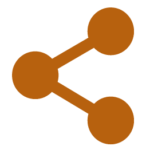 What we have here is a Dual Car Dash Camera K1S TWOBIU GPS Logger Front and Rear 1080p Remote Lens Cameras 140 Degree lenses 64GB microSD capacity Ambarella A7LA70. BAM, does this tech wash dishes too?
Amazing Features:
2CH detached Car DVR: This device is specially designed for real-time video and audio recording when driving.
Item Features: 2 channel detached cameras, 2.7″ LCD color screen, 140-degree wide angle lens with full glass lens and Front cable 3 meters and back cable 6 meters
Awesome Function: Motion detection and Automatic emergency recording for collision detection-supports micro-SD up to 128GB( Class 10)
Warning System& car monitor: LDWS(Lane Departure Warning System) and FCWS(Forward Collision Warning System) and AV out to the car monitor
Quality Warranty: 1 Year quality warranty and 6-Month technical assistance.
Click Here (More Details) or here to see dashcams for truckers…
---
---
TWOBIU 2CH detached Car DVR Main Function:
Car ID: Set your car ID Number which can show in the video.
Motion detection: Will start recording if objects move in front of the camera.
LCD OFF time: Set how long to turn off the screen.
Split time: Set how long will be each video life.
G-Sensor Level: Set the G-sensor sensitivity.
Video Flip: Set to flip the videos from the two lenses.
Stamp Speed OFF: The GPS speed will hide on video if meet the set speed.
Parking mode: After turn off the engine, the device will stop recording. If detect objects moving, it will start recording again.
Screensaver: If don't press the button for several seconds, it will show screen saver.
Other Function: Set Date, Time Zone, Format, Default setting, LCD control, GPS Power, Scene mode, AE BIAS, Speaker Volume, Last Update, Language
Specifications
Image Sensor: 1/2.7″ 2M CMOS Sensor
Effective Pixels: 1920(H)*1080(V)
Storage Media: up to 128GB class 10
Operating Temperature: -10 to 60-degree centigrade
Storage Temperature: -20 to 80 degree centigrade
Package Contents
The Package contains the following item. In case there is any missing or damaged item, contact TWOBIU Service Team immediately.
-3M Front Lens, DVR Unit, 6M Back Lens, DVR holder, 4.8V-30V Charging Cable, USB Cable
-Wired Control, AV Cable, Cable Clips*16, 3M pad, User Manual
ASIN: B01AWDXERK
We also recommend checking out our list of best dashcams under $50 for low cost alternatives.
---
---
* Last updated on 2018-12-18 at 09:44.